At American Topper & Accessories, we have the largest selection of truck toppers in Des Moines. When you need to keep the tools in your work truck organized, or you want your recreational gear to be safe if you have to keep it in your truck, a topper is one of the best ways to do so. The toppers we sell are designed to perfectly fit the bed of your truck and they look great.
Contact us today for a free quote on a truck topper and any other truck accessories that you need. We would be happy to discuss all of your options in order to find the topper that is just right for your needs. We have helped countless people discover toppers, bed liners, and commercial vehicle equipment that makes their lives easier.
For decades, we have been the go-to location for truck accessories for residents of Des Moines. Whether you are looking for a Green Mountain Grill to make your next tailgating party one to remember, or you need new shelves, ladders, or tool boxes for your work vehicle, we have plenty of options at great prices. We stand behind everything we sell. If something doesn't work exactly the way it is supposed to, bring it back to us.
A.R.E. DCU
Customizable and versatile, this topper can meet all of your work needs, whatever they may be. The fully welded construction means that it is built to last. It is the only truck cap to ever receive a perfect 10 rating by Handyman magazine.
---
A.R.E. Z-Series
Engineered to be both stylish and useful, the Z-series offers unparalleled attention to detail, a snug fit, and frameless doors and windows.
---
A.R.E. CX Series
The perfect combination of dependable durability, rugged style, and seamless function, the CX Series fits any lifestyle or need and can be custom fit to your truck
---
A.R.E. MX Series
As a topper with a mid-high roof, this series gives you a substantial amount of extra headroom and storage room than virtually any other model. Another special feature of the MX series is the unique walk-in door option.
---
A.R.E. V Series
With sleek and traditional styling, the V series is a classic choice for any handyman or outdoor enthusiast. It gives you everything you need, without putting a dent in your wallet.
---
A.R.E. TW Series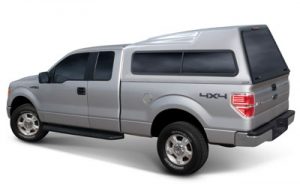 Offering a steady-rising roof, this series allows you to utilize all of the space in your truck bed. It is extremely aerodynamic and it looks good on any truck.
---
A.R.E. RT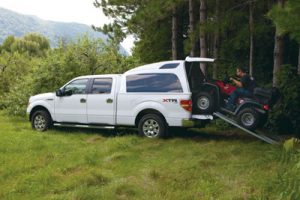 Made of durable fiberglass and reinforced steel, this is the tallest truck topper on the market. Aerodynamic and sleek, it can meet all of your storage needs.
---
Want to know more about our toppers or any of the other truck accessories that we have available at American Topper & Accessories? Call us today.